Solestruck.com
is my all time favorite place to look at and order shoes from,
they have all the cool brands your heart could desire from Jeffrey Cambell, Adidas x Jeremy Scott and UNIF, to Vivienne Westwood, Buffalo and Deandri. Since spring is officially here and it's time to pack away your old winterboots, here's a list of my current favorite solestruck shoes.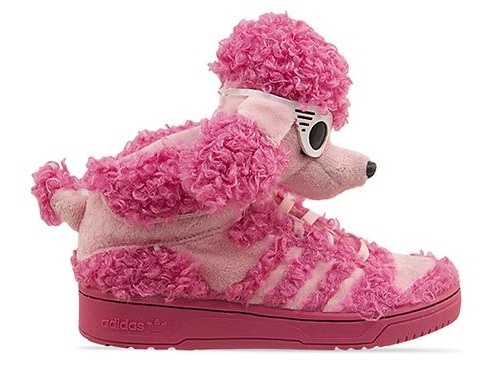 Jeremy Scott is for obvious reasons one of my favorite designers and his Adidas collaboration have had me drooling. Usually sneakers aren't really up my alley, but what's not to love about this pink poodle madness? Here's the JS Poodle.
Oxfords never really catched my fancy, but these holographic ones have caught my attention. They would be great styled with a silver holographic dress and white nails and sunglasses. Here's the Zoe by Miista.