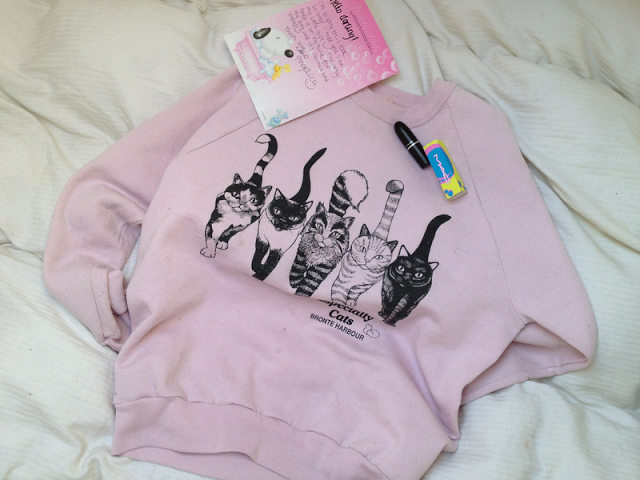 This morning I received a package from the wonderful Angelica Sehlin A.K.A Murderotic but I'm sure you all know her and her
blog
already. It's kinda funny cause she decided to sell this cute kitty sweater to me last fall but it took me a few months to pay her the money for it and a few months for her to send it – we're both a little busy/lazy hahaha!
She also sent me the MAC Matte Quick Sizzle lipstick as an extra gift which is one of the prettiest pink-ish lipstickz I have now and it was soooo sweet of her! Thank you darling! I can finally be a real cat lady mijauw!
Also I think I received a little fur from her cute cat Mew as an extra little gift : DDD ♥
I will do an outfit post when my boyfriend gets home!