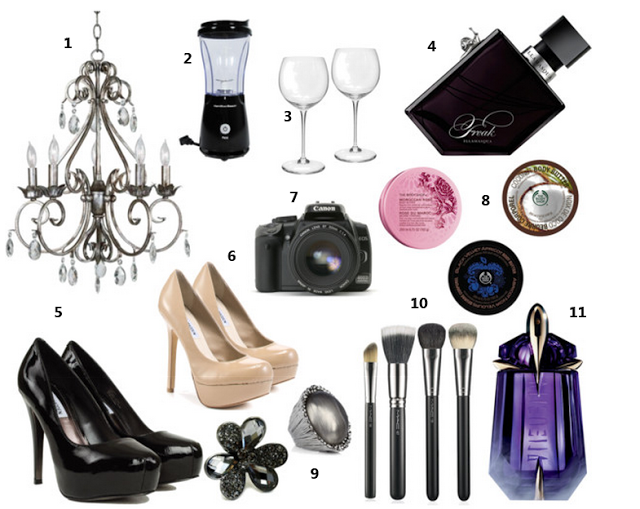 Chandelier – a blender – new wine glasses – Illamasqua Freak perfume – simple black pumps – nude pumps – The Body shop body butters – chunky rings – MAC brushes – Thierry Mugler Alien perfume
Christmas is coming up and today my grandmother asked me for my wish list. I know that a lot of people usually have problems finding things they want so I made a this to show you some of my wishes. I really want a beautiful chandelier for our new apartment and new jewelry and delicious products for your body is something you can always use and it's also something that isn't too expensive. As a perfume freak I just have to add new perfumes to my collection and I also really want some more amazing makeup brushes from MAC.
What do you guys want for christmas?