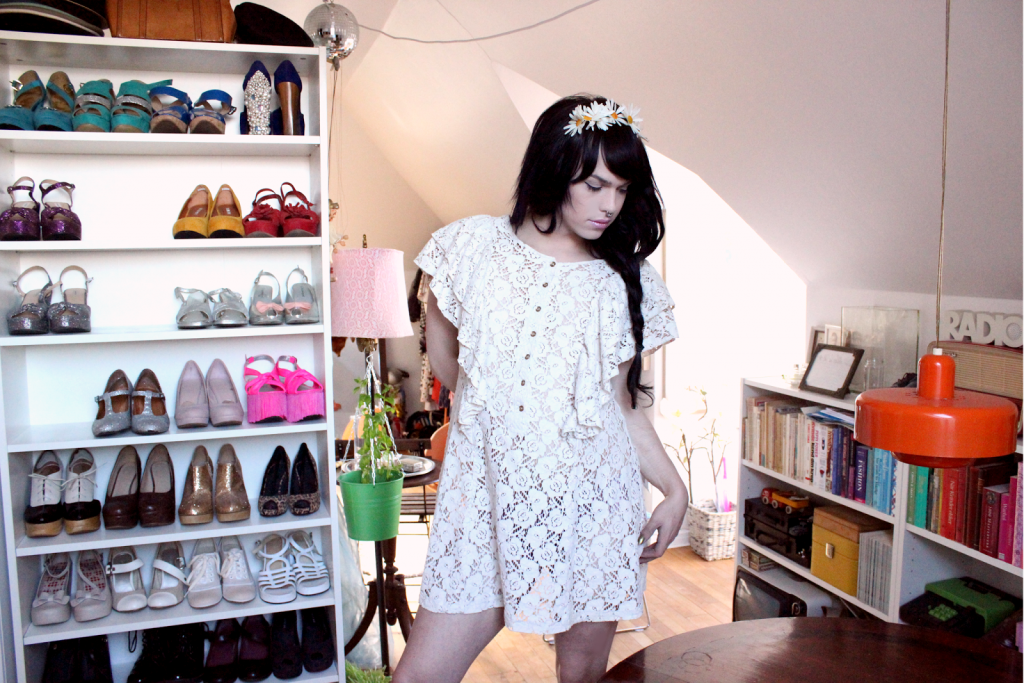 Luxe dress (probably secondhand!) – Jeffrey Campbell shoes – DIY daisy headband – H&M ring
Today the sun finally came around and I've spent all day on the balcony enjoying what feels like summer. I've also been listening to 50's and 60's music endlessly, so I guess that's what inspired this sort of simple/boring outfit. I have decided that I definitely need a daisy head band like this ASAP. And The Jeffrey Campbell rainbow shoes wouldn't hurt my collection either.
Have you guys had a great thursday? I have already picked out the dress I'm gonna wear tomorrow – it is fabulous! See you soon!