Lately I've been completely obsessed with the idea of kimonos. Not the traditional Asian kimono, but the more modern day style that can be worn casual as everyday wear. I have been all over eBay and my usual favorite online stores to find the perfection selection but without any luck, until..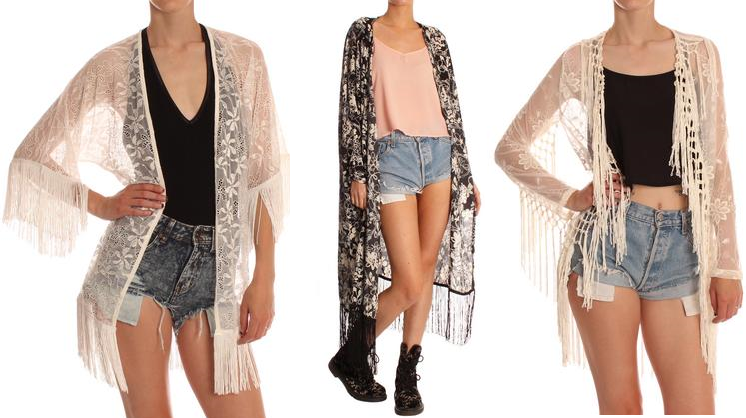 discovering Ark Clothing. They have the perfect selection of
kimonos
in all the different lenghts, shapes, fabrics and prints you could ever want and imagine. I'm not sure if it's the festival season that just started here or my slight love for 90's looking outfits lately that have me obsessed, but my god, I want
all of them.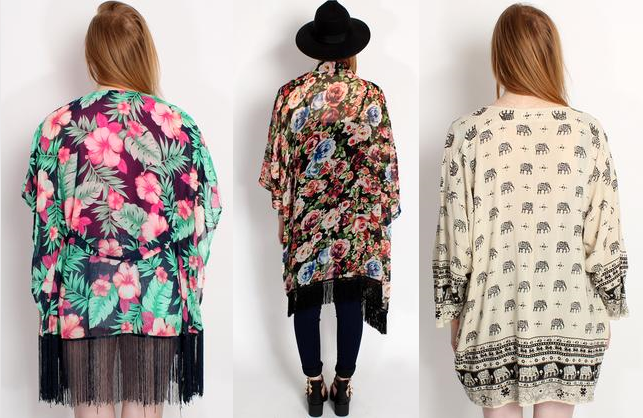 What I love most about kimonos is their way of being really versatile. They can add that perfect touch of grungy-ness to your outfit or be super girly worn with creams, pastels and flowers in your hair. What I especially love is that they allow you to wear very minimal clothes during those really hot summer days – heeey Roskilde Festival, I'll see you in six days – but without feeling too exposed. They act as a sort of comfortable cover-up and at the same time make your outfit look cool. Bonus.
I've picked out my favorites for you guys and now I just need to decide which one I should get and bring with me to Roskilde. All the kimonos range from £15 to £45 so there is definitely something for everyone – you can go check out the entire selection over at
Ark Clothing
. Which one is your favorite? ♥