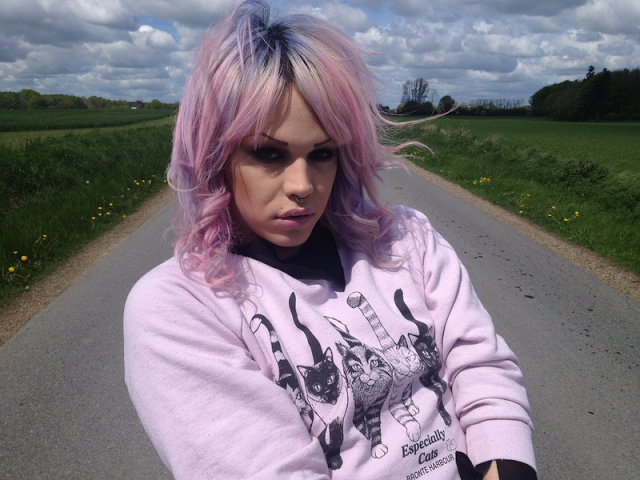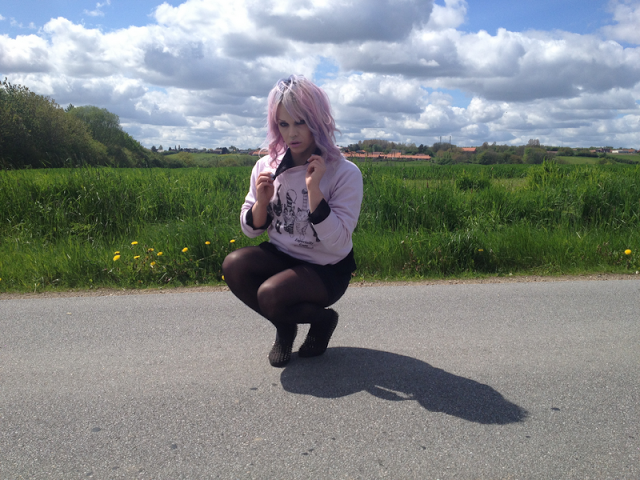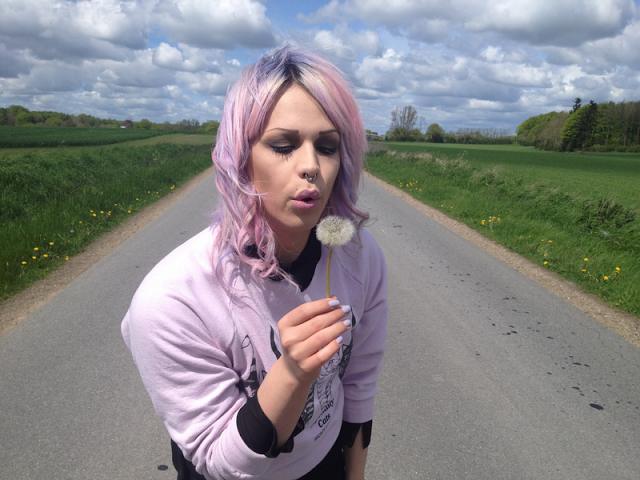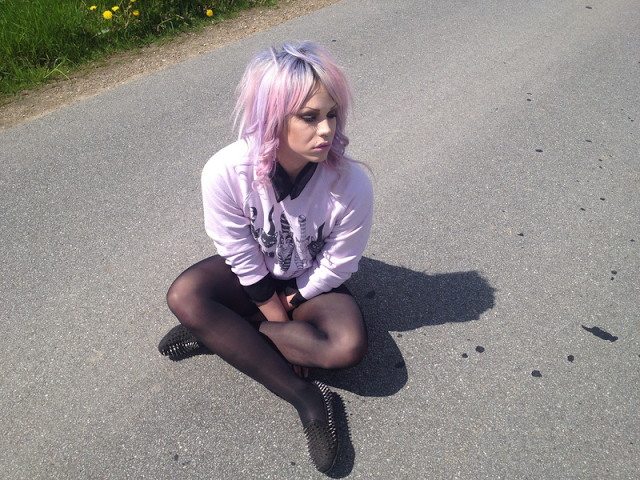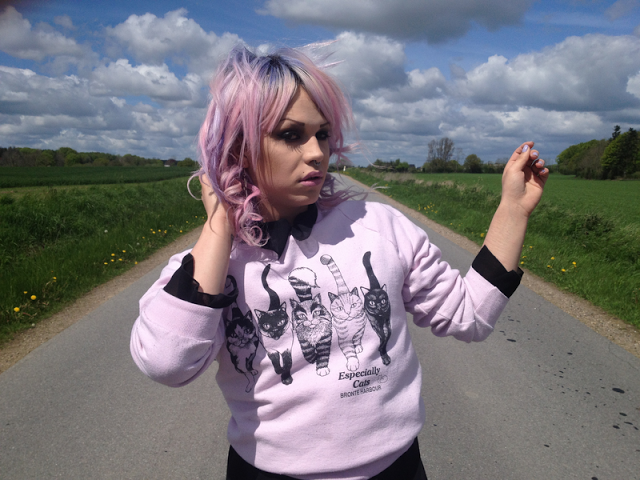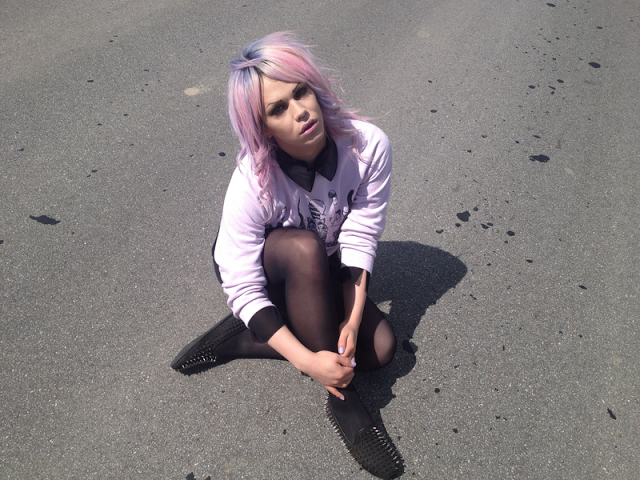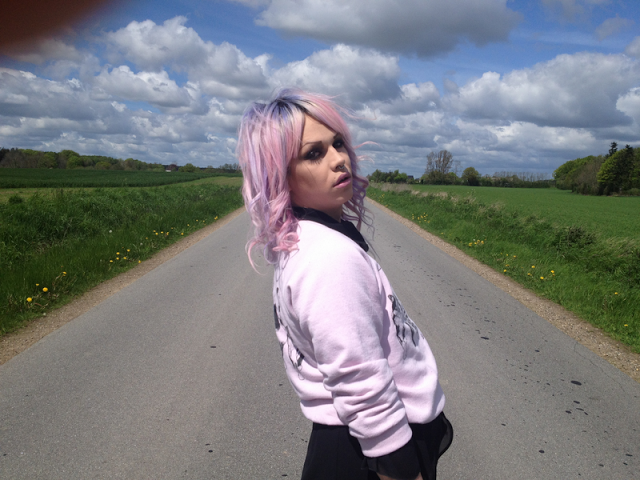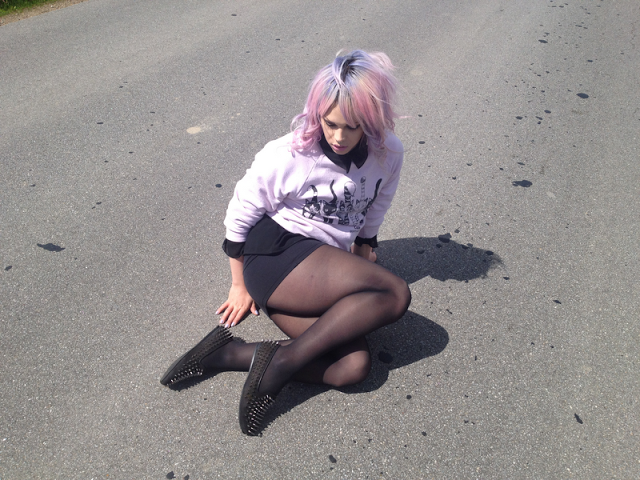 Vintage sheer blazer – vintage sweater – Vila skirt – UNIF Hellraiser loafers
Finally got around to taking some good outfit pictures again. The weather is amazing and I'm still at my family's place for the weekend. I'm currently living in my UNIF Hellraisers they are the most comfortable shoes I have ever had and I'm also loving my kitty sweater from Murderotic with my hair. It looks like I have a cute round belly on some of the pictures, almost like I'm pregnant. Beautiful indeed haha.
All pictures by my wonderful boyfriend.