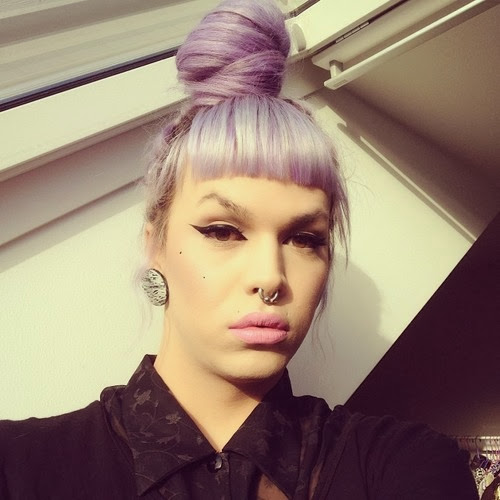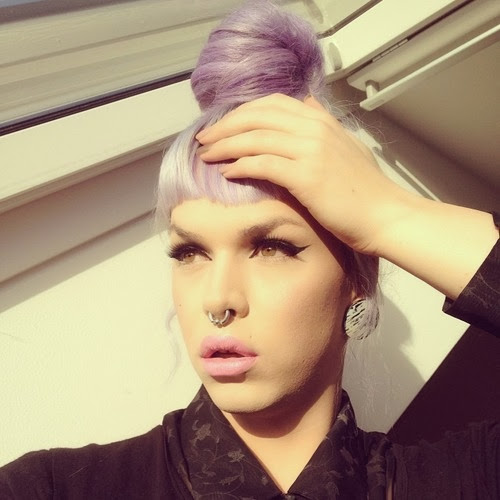 On thursday I was turning my sleeping pattern around, so in these photos I hadn't slept for just around twenty hours (a total of thirtytwo hours when I finally slept!!) so as you guys can probably guess I was wearing my bodyweight in Illamasqua
concealer,
went as overboard as I could with my L'oreal Carbon Gloss
liquid liner,
a tiny amount of random grey eyeshadow to fill in my brows and crease, a bit of Illamasqua's Nymph
blush
bring back some color to my face, MAC Saint Germain
lipstick,
Silver Dusk as
highlighter
both on my cupid's bow and cheekbones and finally some
very
cheap eyelashes from eBay that looks something like
this
– they're horrible to apply because they're way too firm, but I like the way they look. Oh and I'm also wearing
this
eyeliner on my waterline to reduce redness.