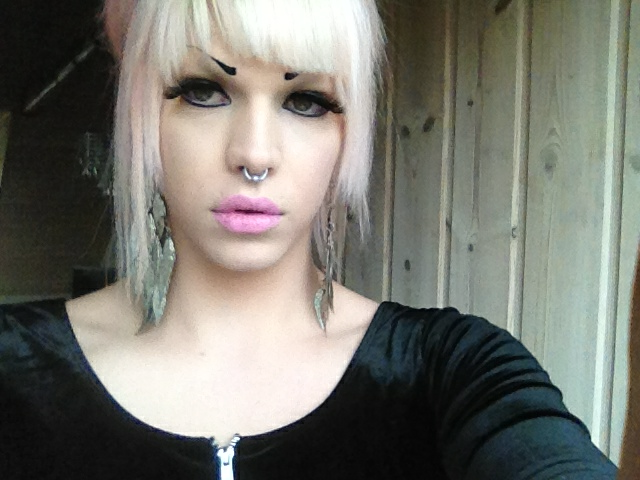 I finally got my extensions out today! They have been hurting and pulling for weeks so it's a joy to be free of them, next time I'm putting them in I'm gonna use another glue and add some other colors to my hair. But I felt boring without my long hair today so I wanted to see if my old earrings would still be able to get in my ear – and they did. I love lot's of jewelry in my ears but I always ended up with just having one in each ear.
Other than that, my camera will work on monday, so no more iphone pictures!
My dress is from H&M, earrings from Glitter and Asos.