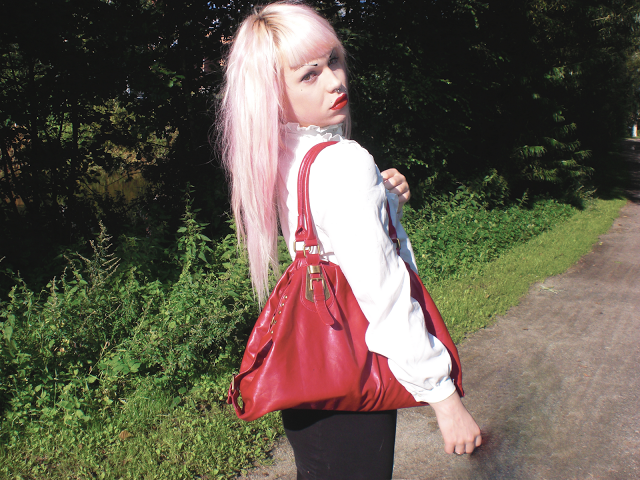 Wearing vintage lace shirt, gifted bag, H&M dress and black nylons
I washed my hair to get it as pale as possible, painted my nails and lips red and grabbed one of my favorite bags ever. It's so spacy and gorgeous, but I have a love hate relationship when you mix red and pink. Most of the time it doesn't really go together, but I think I pulled it off okay. This week I'm going for a more classical look, and I'll wear lots of red lipstick, white shirts and simple makeup, until next week where I'll probably go crazy with pinks, purples and silver colors again, cause as I said before I'm going to get my tattoo!
What do you guys think of the mix of colors?