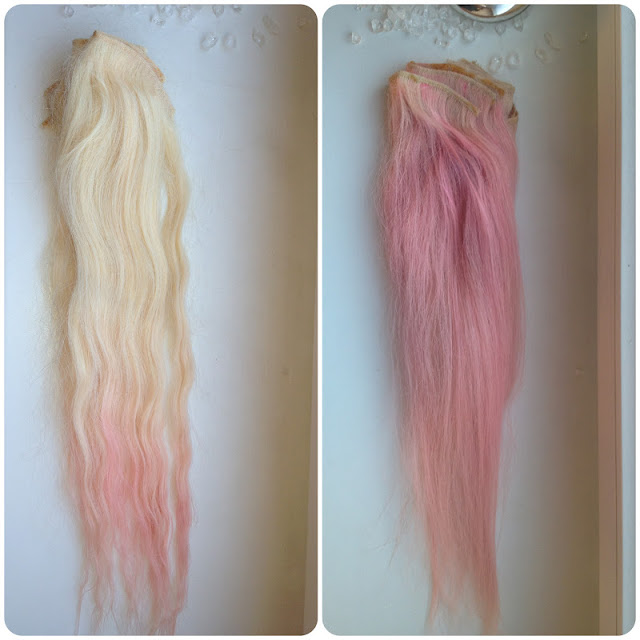 So since I'm giving my hair a rest of extensions and I have quite a lot of events coming up, I decided to go with some blonde to pastel pink ombre extensions that can easily be put into a ponytail. It was pretty easy to do and not very time consuming so here is what I did.
1. Take a bunch of wefts, come them through and spray some water on them
2. Make sure the hair is towel dry and brushed through
3. Mix some drugstore bleach, shampoo, conditioner and a little water
4. Apply to the extensions on both sides and leave the ends free
5. Wrap in a plastic bag + towel until they are light blonde
6. Wash them, let them sit with conditoner on, wash again and tone if you need to
If your extensions are in a really bad condition I probably wouldn't suggest this though.