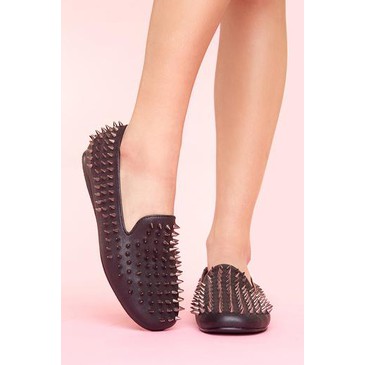 Okay so I know that I just recently got the Jeffrey Campbell Spiked Lita's – which still haven't come back in the right size yet – but I have decided to buy another pair of kind of expensive shoes. I never, and I mean never, fall in love with plat shoes, so when I finally see a pair that I love I think it's okay for me to invest in them. Also these would fit my wardrobe like a missing piece in a puzzle and they would be absolutely perfect for spring, summer, work and basically any situation where I might wanna feel comfortable, but still look fabulous.
Also I have this new thing going on, where I will rather spend more money on good quality items once in a while, than spend small amounts of money more often, especially when it comes to shoes.
So these are the UNIF Hellraiser's and I just signed up for the waiting list.